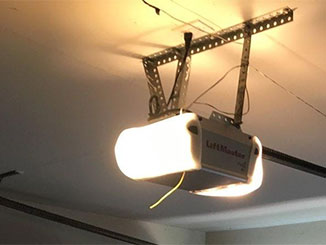 If your garage door opener is not working like it is supposed to, or you simply want to upgrade an existing unit, our professional team at Garage Door Repair Roswell, GA, is at your service. We understand how much of an inconvenience a faulty opener can be and are committed to providing excellent opener installation repair and installation services at an affordable cost.
High-Quality Products
We often come across families who wish to replace their opener with a new model so that their household members can have access via the remote or use the keypad for practicality purposes. Most of the units from the high-quality brands we work with come out of the box with extra safety measures and useful features, such as:
• Silent operation LED light for ceiling openers
• Smartphone access
• Battery back-up
• Other features
Expert Technicians at Your Service
Our expert technicians will help you choose the correct solution for your garage door system and an opener drive that will suit your needs. Some of the models from our suppliers include super-silent operation and minimum maintenance requirements.
Major Opener Brands
We work with all major opener brands in the country and have most of the replacement parts in our van so that we can fully service your opener in a single visit. These include LiftMaster, Linear, Chamberlain, and other high-quality manufacturers. We understand how much of an inconvenience a stuck garage door is and are committed to resolving the issue as soon as possible.
Exceptional Service, Every Time
We are committed to a high level of service and are therefore as forthcoming as we can be in our approach, offering same-day services, a 100% satisfaction guarantee, and highly competitive pricing. From minor troubleshooting to all-around opener replacement services, our team is here to provide you with the most reliable and affordable garage door opener solutions.
Need more? We also provide:

New Opener Remote Controls

24 Hour Garage Door Service

Damaged Parts Replacement

Garage Door Safety Inspections